Commercial Copier Leasing Atlanta, GA
Get up to five free copier leasing Atlanta, GA quotes today.
Compare up to 5 free copier quotes from Copier Lease in Atlanta dealers.

It takes 60 seconds or less to fill out and no obligation to accept any offer.

100% Free.

Both options (Lease/Rental or Buy)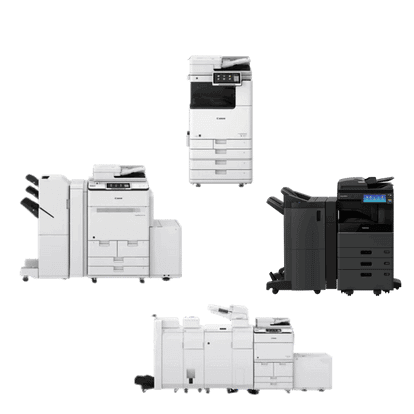 Compare Copier Leasing Atlanta, GA Today
---
How Copier Leasing in Atlanta, GA Works?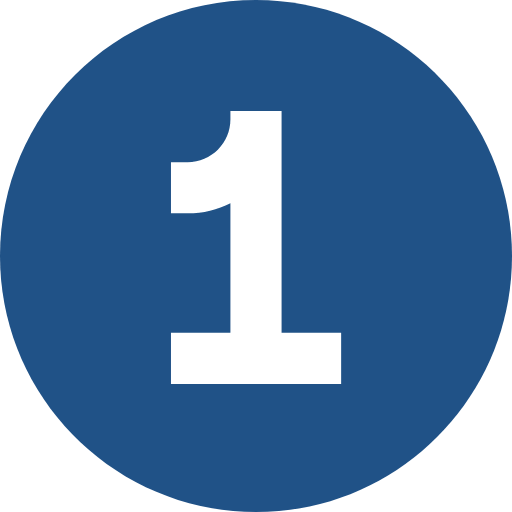 Share your details.
Tell us your Printer/Copier requirement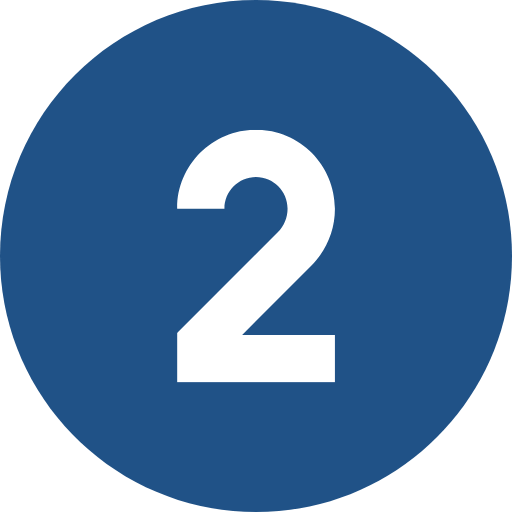 Receive FREE quotes
Receive up to 5 quotes from supplier in Atlanta, GA.
Compare Prices and Save
Evaluate Quote that you receive from supplier in Atlanta, GA and save money
Top Commercial Copier Brands
Ricoh

Canon

Konica Minolta

Epson

Lexmark

Muratec

Brother
Kyocera

Xerox

Toshiba

Samsung

Lanier

Okidata
Dell

Oki

Panasonic

HP

IBM

Sharp
Atlanta and nearby areas
Buckhead

Downtown

Druid Hills

East Chastain Park

Glenwood Park

Peoplestown

Adair Park

Adamsville

Ansley Park

Argonne Forest

Chosewood Park
Midtown

Little Five Points

East Atlanta

East Lake

Ormewood Park

Summerhill

Adams Park

Almond Park

Ardmore

Collier Heights
Some Atlanta Zip Code
30303
30315
30301
30302
30304
30305
30306
30307
30308
30309
30310
30311
30312
30313
30314
30316
30317
30318
30319
30320
30321
30322
30324
30325
30326
30327
30328
30329
30331
30332
Printer Rental Atlanta, GA Dealers
Looking for affordable and reliable commercial copier leasing in Atlanta or to buy commercial copiers for your business or office? There are many brands of copiers for lease and sale in Atlanta, such as HP, Canon, Lexmark, Dell, Ricoh, Toshiba, Sharp, Xerox, Kyocera, Konica Minolta, and more. To get the best deal on copier lease Atlanta, fill out the form below to get a quote from up to 5 copier printer dealers in Atlanta.
Click Copiers, located at 5610 Gwaltney Dr SW in Atlanta, GA, offers a range of copier leasing, sales, repair, and service solutions. They serve the Metro Atlanta area, including Gainesville, Stockbridge, Conyers, and Villa Rica. Their services stand out due to no hidden costs and no yearly price increases, ensuring transparency and consistency in pricing. Customers benefit from quick and reliable service, with approximately 94% receiving same-day service and the rest assured of next-day on-site service. One of the key features of Click Copiers is their approach to service and support. They do not require service contracts, believing that quality service will retain customers without the need for binding agreements. In case of any copier issues, they offer immediate part replacement or complete copier replacement at no extra charge. Their sales representatives are directly involved in service calls, often resolving trivial issues quickly, saving time and resources. Click Copiers also excels in supply management, monitoring copiers in real-time and automatically replacing toner and other necessary supplies. They offer unique programs like the Flex Advantage Program and Short Term Rentals, along with a free needs assessment to tailor their services to individual business requirements. Their commitment to customer satisfaction is reflected in their positive Google reviews, highlighting their professionalism and prompt service.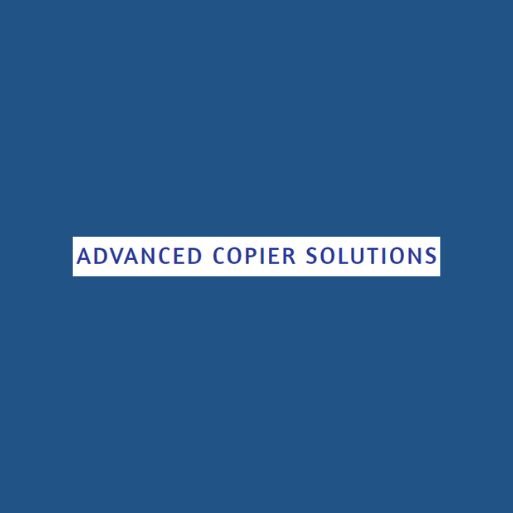 Advanced Copier Solutions specializes in sales, service, supplies, leasing, and rentals of a wide range of office equipment including copiers, faxes, printers, wide-formats, and multi-functional printers and copiers. Located at 541 10th St. NW #271 in Atlanta, GA, they serve the Atlanta Metropolitan area within a 45-mile radius. Their team, boasting over 25 years of experience in the industry, is committed to excellence in customer service. They offer a large selection of new and slightly used high-end copiers and printers, often at prices up to 75% less than the manufacturer's suggested retail price. All used equipment is refurbished to the manufacturer's specifications using genuine OEM parts, ensuring reliability and longevity. Advanced Copier Solutions also provides optional low-cost maintenance and lease contracts for all their copiers and printers. Their technicians, with over 25 years of experience, focus on providing superior customer service and support. They perform thorough inspections for preventive maintenance, helping to avoid major breakdowns. The company caters to a wide range of product needs, from individual users to small workgroups and large offices. Additionally, they accept all major credit cards, adding convenience for their customers.
Atlanta Business Technologies (ABT), located at 3350 Riverwood Parkway, Ste. 1900 in Atlanta, GA, offers a comprehensive range of business technology solutions. They specialize in print management software, printers, multi-functional printers (MFP's), wide-format devices, interactive whiteboards, and provide services like direct sales, leasing, short-term rentals, and certified warranty service. ABT has over 20 years of experience in the industry, ensuring they bring a wealth of knowledge and expertise to their clients. ABT serves a diverse range of industries, including education, healthcare, government, legal, and non-profit sectors. They offer a wide variety of equipment brands such as Xerox, Ricoh, Lexmark, and Canon, catering to different business needs. Their product range is extensive, including desktop printers, document management software, production print solutions, wide format printers, digital interactive whiteboards, and projection equipment. One of ABT's key services is the Advantage Managed Print Services, which allows for centralized management of network devices, enhancing efficiency and reducing costs. They are committed to providing personalized support with a team of certified service technicians and ongoing technical support. ABT also focuses on environmentally friendly operation and sustainability solutions, aligning with modern business values.
Repro Products, Inc., established in 1979, has been a leading technology solutions provider in the Southeast, particularly in the metro-Atlanta area. They are headquartered in Smyrna, GA, and also have offices in Roswell. Over the years, Repro Products has become known for its commitment to customer satisfaction and for offering the latest in design software solutions and industry-leading imaging technology. Their services cater to a diverse range of industries, including Architecture, Engineering, Construction (AEC), Civil, and Manufacturing. Repro Products specializes in a variety of solutions, from advanced technology products and services to world-renowned implementation and training services. They offer a wide range of equipment brands, including HP, KIP, and Xerox, ensuring a broad selection for their customers. Repro Products stands out for its comprehensive product range, which includes wide format equipment, office and production printers, copiers, and multi-function devices. They also provide a full suite of software solutions, featuring Autodesk products like AutoCAD, Civil 3D, and Revit. Additionally, their customer service approach is centered around personalized support and a strong commitment to meeting customer needs. Their expertise in consulting and implementation, along with software and hardware support, makes them a reliable partner for businesses seeking efficient and effective technology solutions.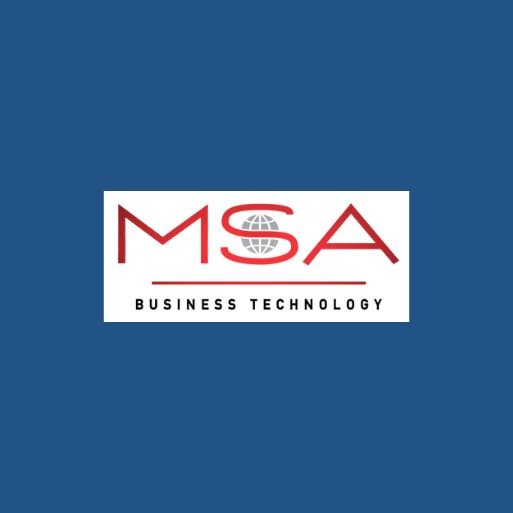 MSA Digital, founded in 1974, has established itself as a trusted provider of business technology solutions. Located at 3120 Medlock Bridge Road, Building B, Norcross, GA, they serve over 60 counties in Tennessee and Georgia. MSA Digital offers a range of services including hardware sales and service, IT management, and document processing across sophisticated enterprise network environments. The company's equipment lineup includes renowned brands like Canon, EFI, and Kyocera, ensuring customers have access to high-quality products. MSA Digital is known for its commitment to building long-term customer relationships and providing personalized support. Their customer service approach is centered around understanding and meeting the unique needs of each client. A significant aspect of MSA Digital's operations is their focus on environmental sustainability. They are committed to offering green products and processes, aiming to reduce environmental impact. This commitment is reflected in their products, which are recognized for environmental awareness and superior sustainability performance. MSA Digital's team, particularly in their service and IT departments, is highly skilled, contributing to the company's reputation for unparalleled responsiveness and commitment to service. Their philosophy extends beyond business, emphasizing contributions to customers, community, and society.
Copier Repairs in Atlanta, GA.
Printer Repair Group

Copierkats

MIDCOM Data Technologies
Copier Lease Atlanta

Peachtree Computers

Korrect Technology
uBreakiFix by Asurion

COSATL